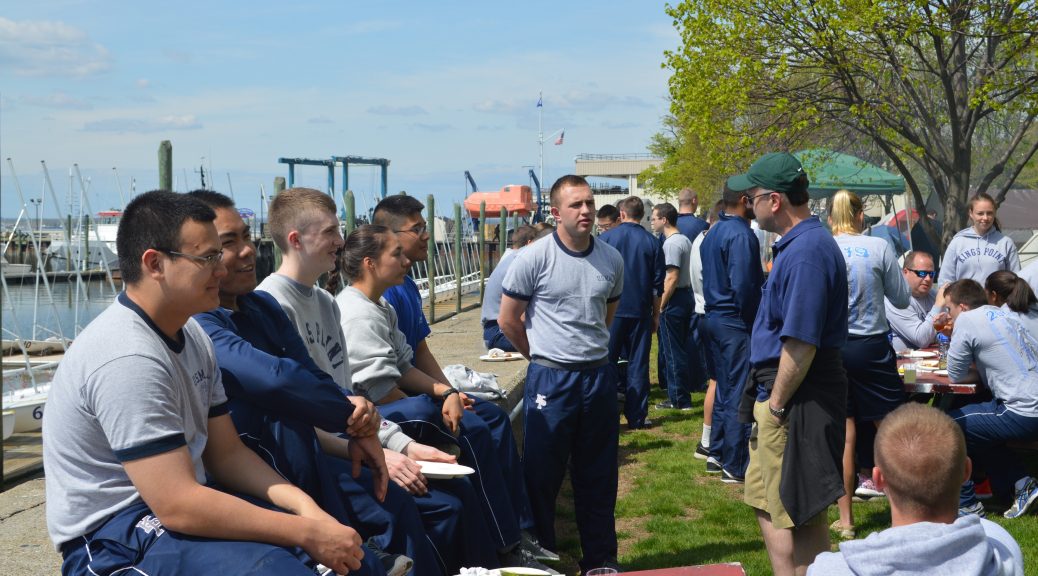 Legacy Plebe BBQ 2016 Was A Success!
Legacy Plebe BBQ 2016 Was A Success!
Five members from the Class of '94 (John Bellissimo, Matt Andrews, Rayme Lacy, Steve Laino, and Chris Anderson) made their way to Steamboat Road on Saturday, 30APR16 to help host the 2016 Legacy Plebe BBQ as part of the Legacy Class program. We had a strong showing of Plebes down at the Eldridge Pool despite sporting events and other Team Movements.
It was great meeting the Plebes and providing a different perspective and hopefully some thoughts/advice for them to ponder as they continue on their KP journey. The majority of the questions fielded were in reference to future career choices although there were also a variety of other topics discussed such as sea year, contacts for internships, and requests for contacts for sea going jobs upon graduation (which seemed to be their biggest concern).
Thank you to everyone who contributed to the event, both financially and through your time, services and efforts. We are looking forward to the next event.
Sincerely,
'94 Legacy Class Planning Committee
Sample Pictures
Here are a sampling of pictures, these and the entire album are online here.